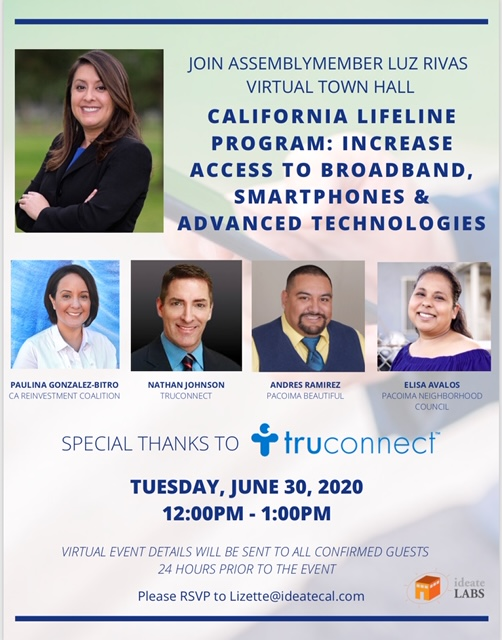 Join me on Tuesday, June 30th from 12-1pm for a FREE Virtual Town Hall on the California Lifeline Program: Increase Access to Broadband, Smartphones, and Advanced Technologies. You will hear from our panelist of speakers, Paulina Gonzalez-Bitro from California Reinvestment Coalition, Nathan Johnson from TruConnect, Andres Ramirez from Pacoima Beautiful, and Elisa Avalos from Pacoima Neighborhood Council. This town hall is in collaboration with IDEATE California and TruConnect.
You can watch this town hall LIVE on my Facebook, or join our virtual town hall by RSVPing to Lizette@ideatecal.com
If you have any questions, please contact my office at (818) 504-3911.