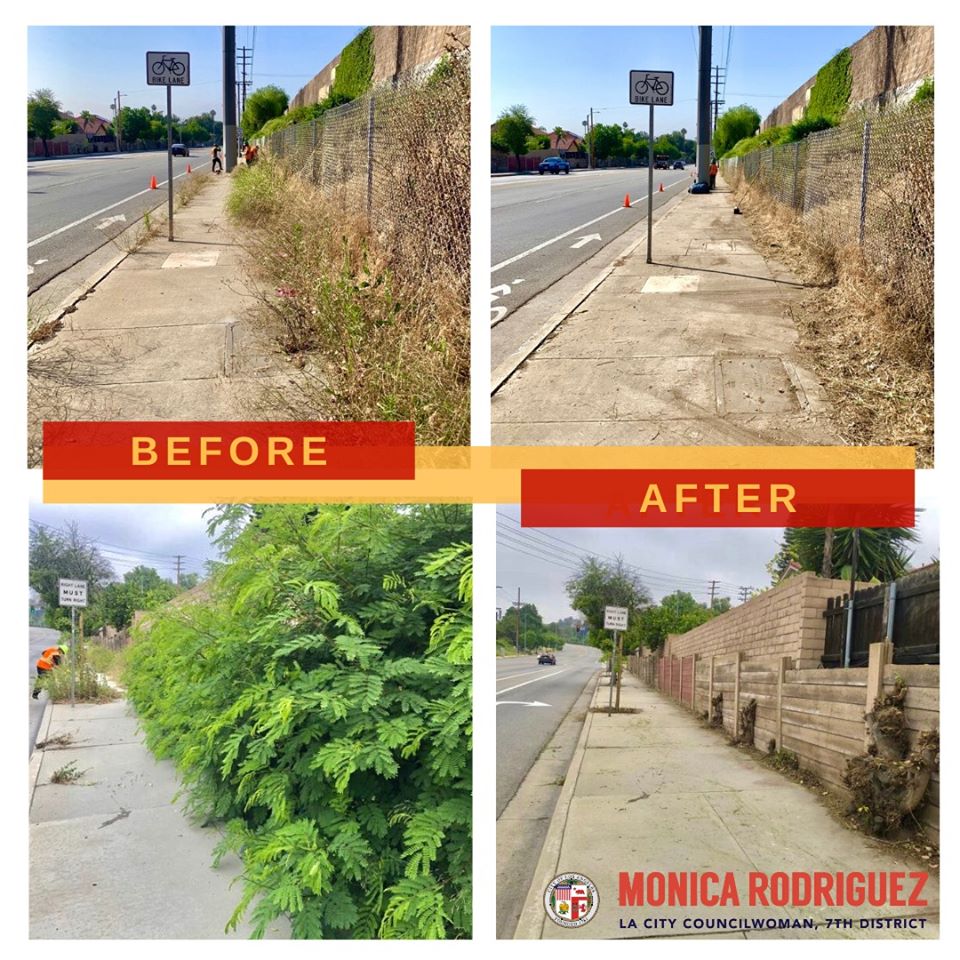 I'm pleased to share the progress in Sylmar. My team identified a sidewalk segment along Laurel Canyon Blvd. between Hubbard Street and Rincon Ave. that was blocked by overgrown vegetation. My office worked closely with the Los Angeles Conservation Corps Clean and Green Program to clear and abate vegetation and trash which resulted in:
✅ 2,595 ft. of sidewalk clearance
✅ 2,130 pounds of trash collected
✅ 3,750 square feet of vegetation removed
✅ 62 trash bags collected
If there's a street in your neighborhood that needs to be cleaned, please call 3-1-1, download the MyLA311 app, or contact my office at 818-485-0600 so we can help you resolve the issue in a timely manner.