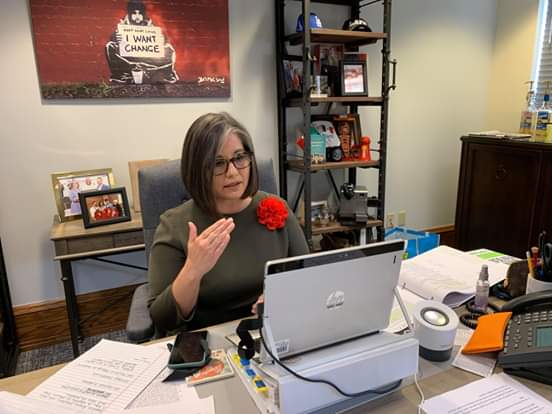 Yesterday the LA City Council held a 12-hour remote meeting which concluded around 10:15 pm. I introduced a series of motions aimed at supporting and protecting all Angelenos. My comprehensive legislative package called for more relief and resources for working families, property owners, and small businesses and builds upon my commitment to addressing public safety concerns. The motions introduced yesterday include:
✅ Increasing traffic safety at food banks:
✅ Creating a working group to reopen Los Angeles
✅ Installing domestic violence resources at essential businesses:
✅ Expanding utility relief to those affected by COVID-19
✅ Supporting Angelenos living in overcrowded & multigenerational households
✅ Partnering with restaurants to feed the homeless
✅ Preparing for the wildfire season amid COVID-19
In addition to these motions, the City Council adopted my legislation for a citywide infrastructure accelerator plan to expand bandwidth in underserved communities, economic relief for small businesses, and additional support to homeless service providers.
Yesterday's legislative wins also include an expansion of freeze on rent increases applicable to rent-controlled units from 90 to 360 days after the end of the Safer at Home order, adopting a workers protection ordinance to protect people who have been laid off or furloughed by requiring companies to rehire them based on seniority, and voting to urge the federal government to pass rent and mortgage cancellation and forgiveness. These legislative actions complement current city, county, state, and federal efforts to provide relief and further protect Angelenos impacted by this crisis.
We must do everything we can to give our community the support they need and ensure that families don't fall through the cracks during this challenging time. The critical actions we took yesterday will provide greater relief to working families, tenants, property owners, and small businesses impacted by this COVID-19 and help prepare our community for the post-pandemic recovery.
Read my full statement here: https://bit.ly/2VxQrwr