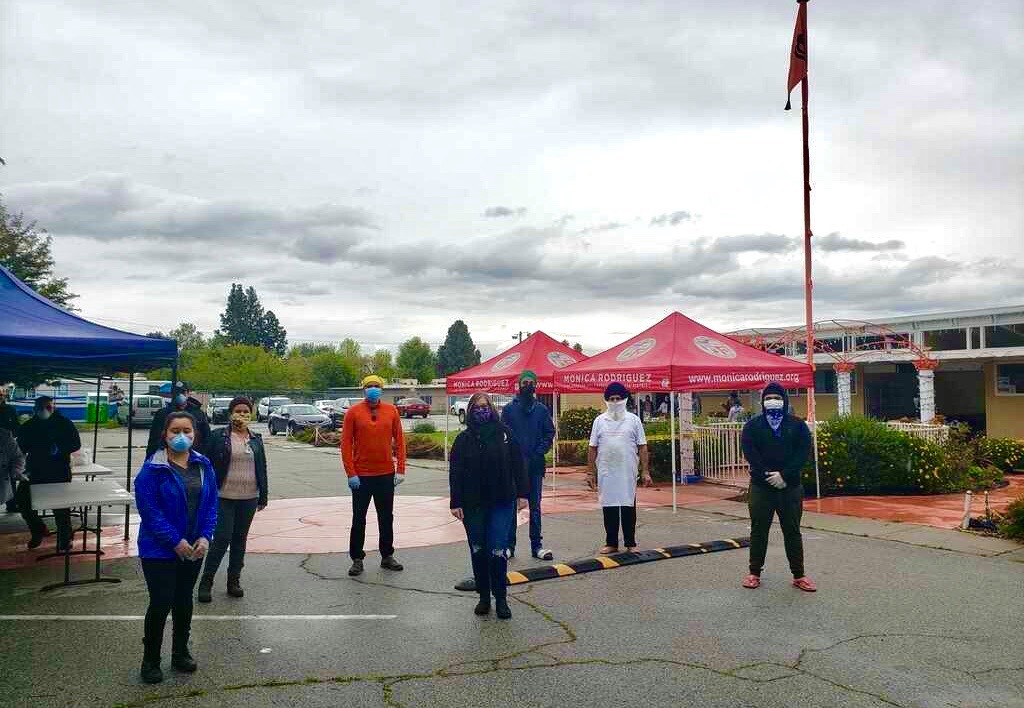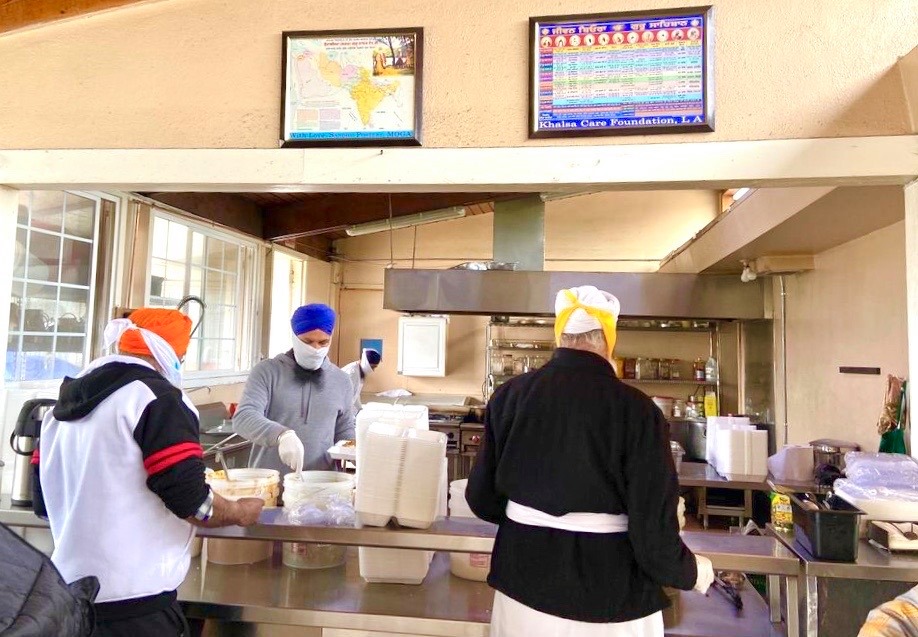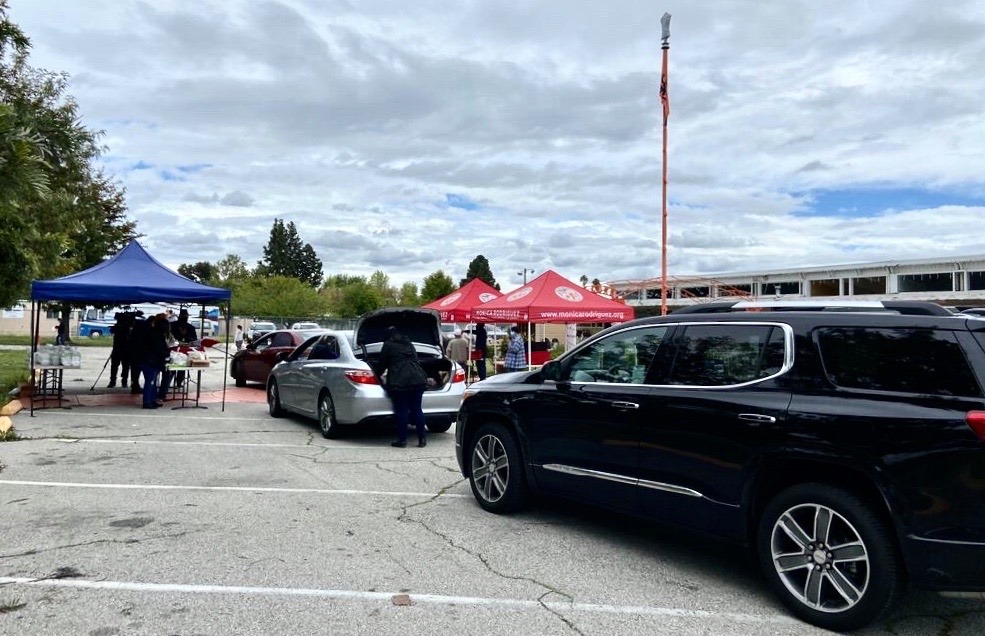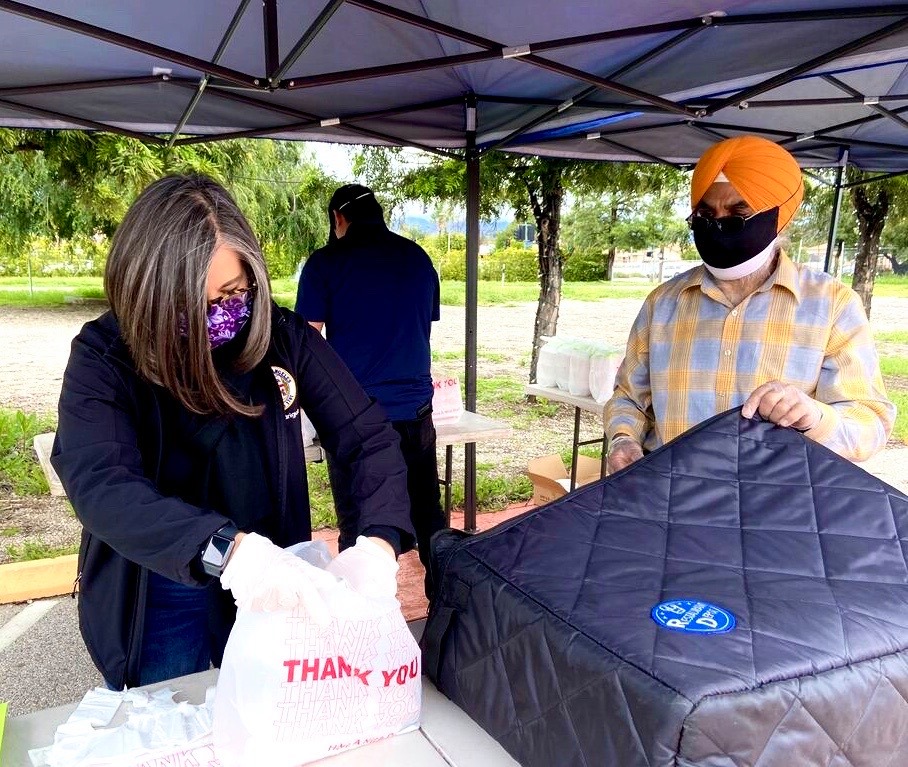 Everyone deserves a warm meal during these extremely frightening times and creating partnerships with the Khalsa Care Foundation to feed families is an example of our community coming together on the front lines in the fight against COVID-19. We developed this opportunity in less than 24 hours and delivered over 700 meals in the first 30 minutes of operation and a daily total of over 1200 meals. I'm thankful for the Sikh community for their generosity and partnership.
Every Friday, hot vegetarian meals will be served via pickup or drive-thru between 2 pm – 5 pm at 9989 Laurel Canyon Blvd, Pacoima, CA 91331. No sign up is required. In addition, the Khalsa Care Foundation hosts a weekly food pantry distribution on Fridays between 5:30 pm – 6:30 pm. Call my office at 818-485-0600 for more details. Also, huge thanks to LAPD for their help in distributing meals and directing traffic today.
——————-
Todos merecen una comida caliente durante estos tiempos extremadamente aterradores. La asociación con la Fundación Khalsa Care para ayudar a alimentar a las familias es un ejemplo de nuestra comunidad uniéndose en primera línea en la lucha contra COVID-19. Entregamos más de 700 comidas en los primeros 30 minutos y un total de más de 1200 comidas. Estamos agradecidos con la comunidad sij por su generosidad.
Todos los viernes, las comidas vegetarianas calientes estarán disponibles para que las recojan o conduzcan entre las 14:00 y las 17:00 en 9989 Laurel Canyon Blvd, Pacoima, CA 91331. No es necesario registrarse. Además, la Fundación Khalsa Care organiza la distribución semanal de la despensa de alimentos todos los viernes de 5:30 p.m. a 6:30 p.m. Llame a mi oficina al 818-485-0600 para más detalles.