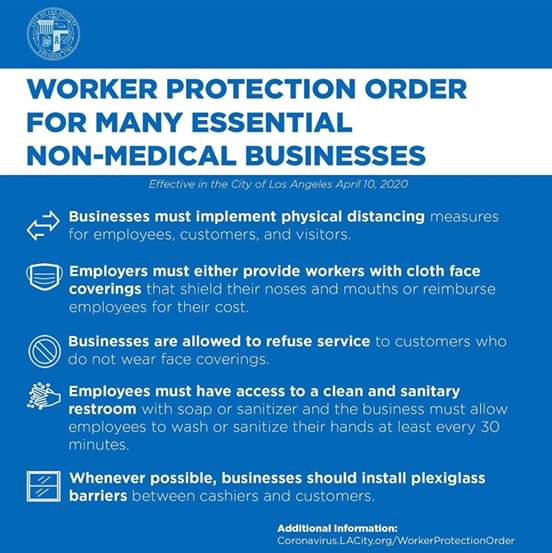 We can't take any chances this week. With the number of confirmed cases rising, health officials have urged residents to stay home, limit time spent outside, and avoid grocery stores this week.
If you must run an essential errand, please be aware that face coverings are now REQUIRED for all residents and workers when visiting essential businesses to slow the spread of COVID-19. Please make sure to cover your mouth and nose with a cloth face covering, maintain physical distancing of at least six feet, and frequently wash your hands.
——————-
No podemos arriesgarnos esta semana. Con el aumento del número de casos confirmados, los funcionarios de salud han instado a los residentes a quedarse en casa, limitar el tiempo que pasan afuera y evitar los supermercados esta semana.
Si debe realizar un recado esencial, tenga en cuenta que ahora se REQUIEREN coberturas faciales para todos los residentes y trabajadores cuando visiten negocios esenciales para frenar la propagación de COVID-19. Asegúrese de cubrirse la boca y la nariz con un paño que cubra la cara, mantenga distancia física de al menos seis pies y lávese las manos con frecuencia.