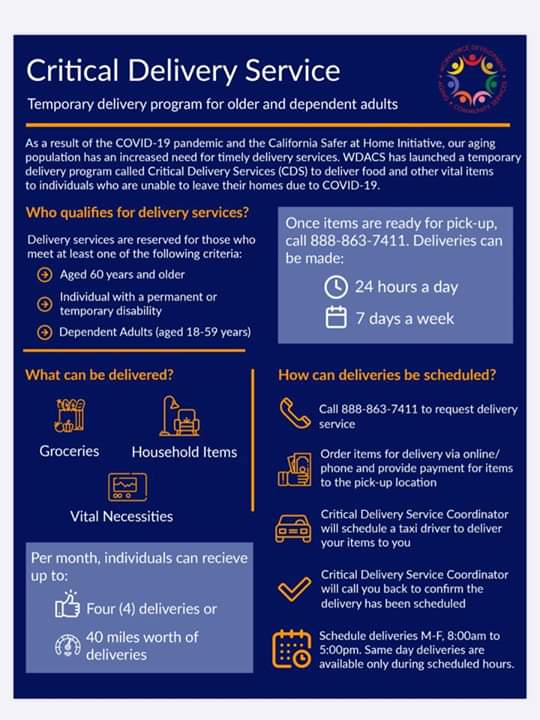 Today, WDACS launches the Critical Delivery Service Program, which will deliver food and other vital necessities to older adults, dependent adults, and individuals with disabilities who are unable to leave their homes due to COVID-19. All items for delivery must be paid in advance through the store's/market's website.
This delivery service is free anywhere in Los Angeles County, 7 days a week. Scheduling can be done in advance (from 2 weeks up to 24 hours), on a one-time or reoccurring basis. In some situations, same day deliveries can be scheduled. Individuals can utilize this service up to 4 times per month.
To request delivery services, individuals can call (888) 863-7411 (Monday-Friday from 8am-5pm) or email newfreedom@wdacs.lacounty.gov.