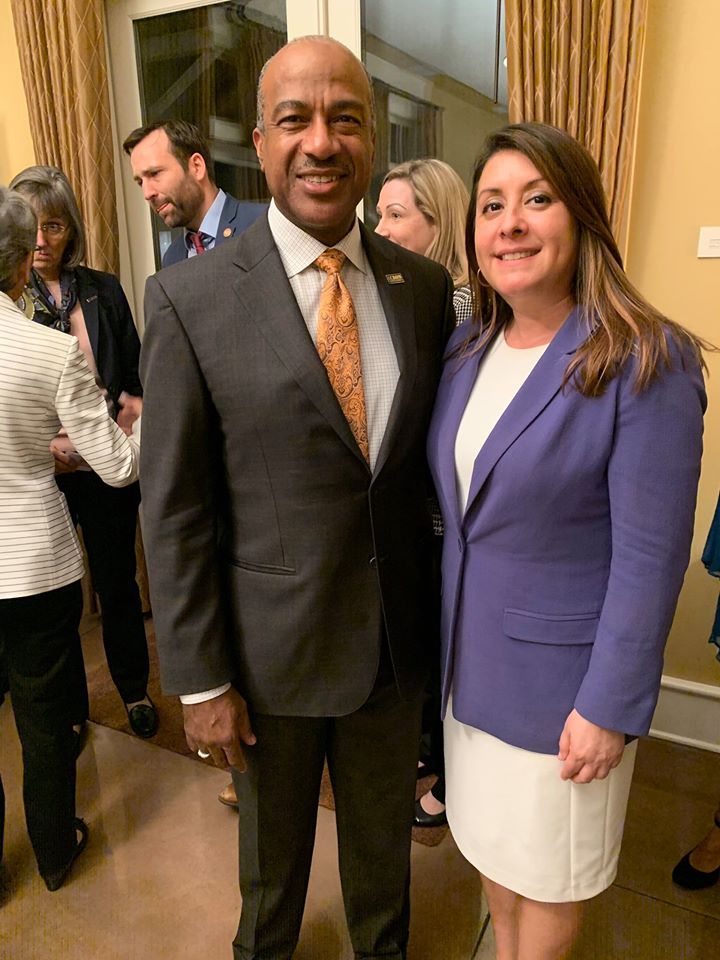 This past week, I passed Assembly Concurrent Resolution (ACR) 153 to recognize February 16, 2020 – February 22, 2020 as Engineers Week. To commemorate this week, I will be highlighting engineers all week long.
The first engineer I want to highlight is UC Davis' Chancellor Gary May. When I was an undergrad engineering student, I attended a summer research program at Georgia Tech that was led by him. We recently had a chance to reconnect and it's great to see how far we have come. I am now Legislator and he's the Chancellor!
Gary S. May became UC Davis' seventh chancellor on Aug. 1, 2017. An accomplished scholar and engineer, May came to UC Davis after a three-decade career at the Georgia Institute of Technology in Atlanta. He was dean of the institute's College of Engineering — the largest and most diverse school of its kind in the nation.
May is known as a dynamic leader with a passion for helping others succeed. He believes success is best judged by how we enhance the lives of others. Throughout his career, May has championed diversity and mentorship in both higher education and the workplace. He developed nationally recognized programs to attract, mentor and retain underrepresented groups in the STEM fields of science, technology, engineering and math.
In 2015, President Barack Obama honored May with the Presidential Award for Excellence in STEM Mentoring. In September 2018, May was inducted into the National Academy of Engineering — one of the highest honors in the field — for his innovations in educational programs for underrepresented groups in engineering and his contributions to semiconductor manufacturing research.