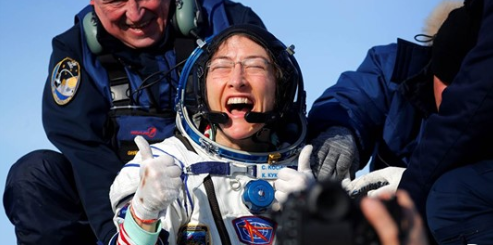 If there is any advice I can give to young girls, it is: "Just do it! Go for it! Don't let anyone stop you from believing in yourself."
Christina Hammock Koch is an American engineer and NASA astronaut. She received a Bachelor of Science degree in Electrical Engineering and in Physics, and a Master of Science in Electrical Engineering.
On March 14, 2019, Koch launched to the International Space Station as a Flight Engineer on Expedition 59, 60 and 61. On October 18, 2019, she and Jessica Meir were the first women to participate in an all-female spacewalk. On December 28, 2019, Koch broke the record for the longest continuous time in space by a woman. She returned from space on February 6, 2020.