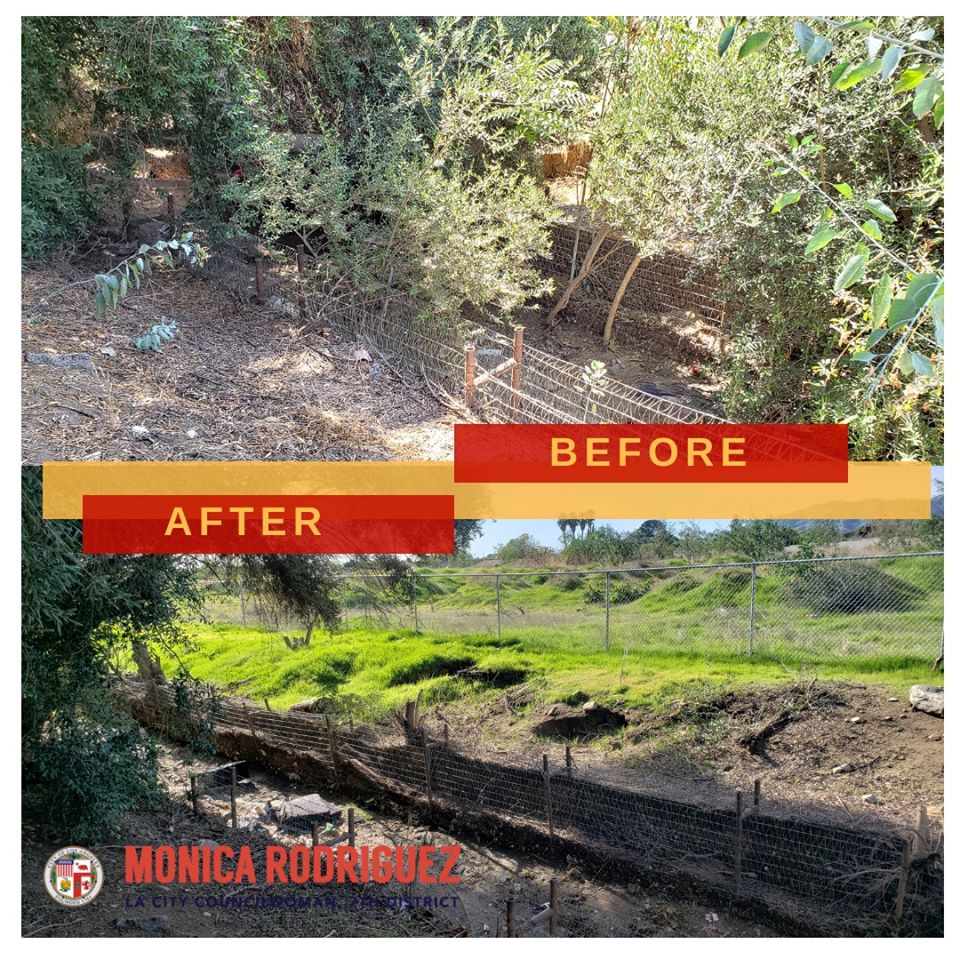 When a resident contacted my Sylmar district office regarding overgrown vegetation and encampments along the Sylmar Creek in between Glenoaks Blvd. and Bledsoe St. in Sylmar, my office began to work in collaboration with LA Sanitation to abate and provide much-needed services to this creek. LA Sanitation's team will continue to work south along the creek in the coming weeks.
Here is a look at what we've done so far!
Sylmar Creek/ Glenoaks Blvd. and Bledsoe St.
Clean-Up Statistics:
– 2,700 Clean-up hours with LA Sanitation staff
– 500 Clean-up hours with our Los Angeles Conservation Corps contracted crew
– 35,000 lbs/17.5 tons of green waste hauled to Lopez Canyon
– 250 Cubic Yards of trash and debris removed for solid waste disposal
It takes all of us working together to keep our communities safe and clean. See an area in need of cleaning in your community? Please call my Sylmar district office at 818-756-8409.