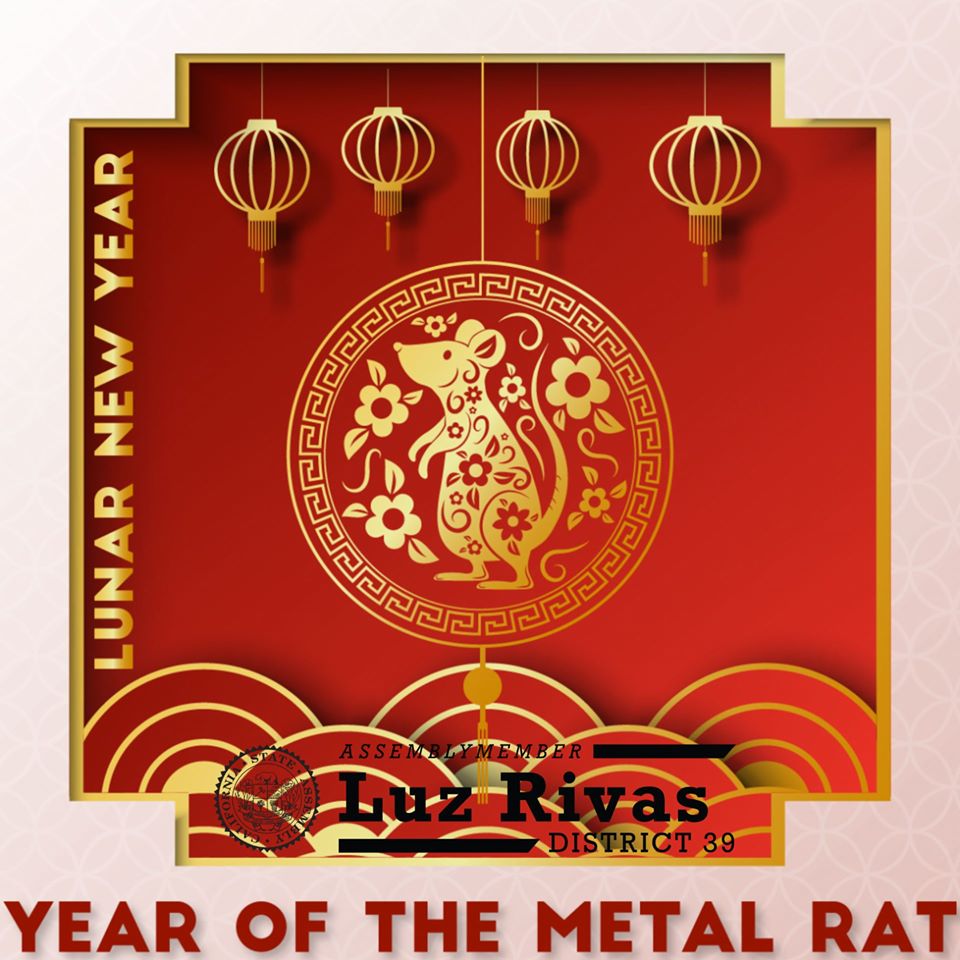 Happy Lunar New Year! Join me in ringing in the Year of the Rat, as well as celebrating the many amazing contributions of the Asian American community here in California!
If you were born on the follow years, you are considered a Rat: 1924, 1936, 1948, 1960, 1972, 1984, 1996, 2008, 2020.
Rats are considered to be clever, quick thinkers; successful, but content with living a quiet and peaceful life.