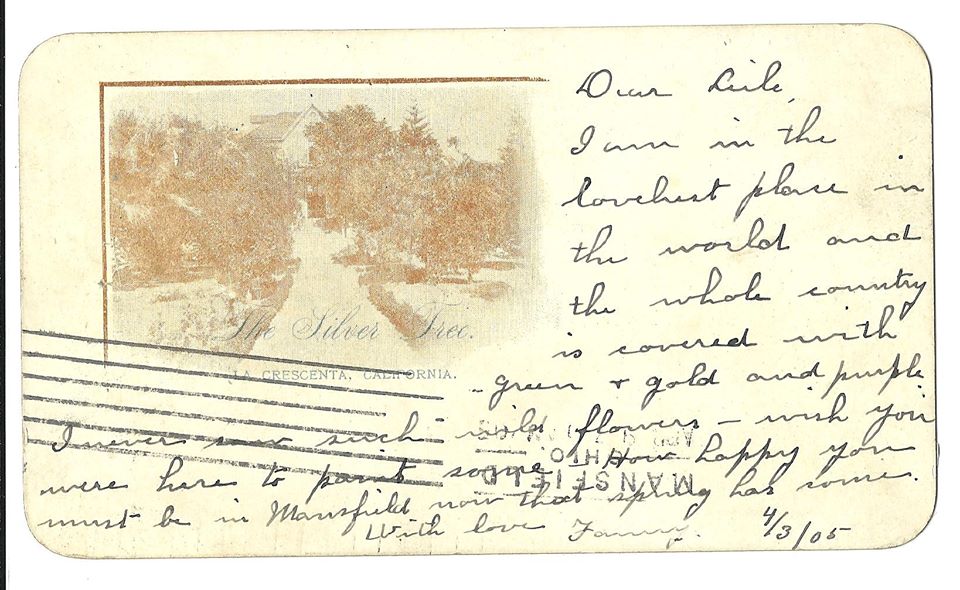 A postcard from La Crescenta in spring of 1905:
"Dear Lil (?), I am in the loveliest place in the world and the whole country is covered with green and gold and purple. I never saw such wildflowers. Wish you were here to paint some. How happy you must be in Mansfield now that spring has come. With love, Fanny 4/3/05"
The faint image on the postcard is of the Silver Tree Inn, a huge three-story grand resort hotel that sat on the northwest corner of Foothill and Rosemont, where Foster's Donuts is today. What was the "silver tree"? Our best guess is a large ficus, like a Morton Bay fig tree. Perhaps the tree directly across the street in front of the big blue house that is a realty office is related to the "silver tree"?
News Courtesy: Historical Society Of Crescenta Valley