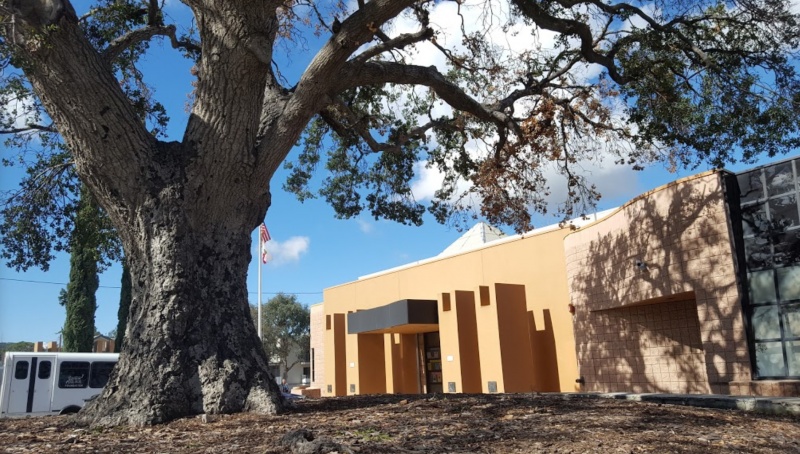 From Sunland Tujunga Neighborhood Council's Library
Dear Neighbors,
As patrons of the Sunland-Tujunga Library, we know you share our affection for the Coast Live Oak Tree outside our branch. The tree has been a fixture of our community for many years, and when we realized it was suffering, we hoped we could do something to save it.
We hired a certified arborist to evaluate the tree and make recommendations for how to proceed. Unfortunately, the assessment indicated that we will need to remove the tree because of its severe structural decline.
As always, public health and safety are our priority, so the tree removal is scheduled to take place in the coming weeks.
On Monday, January 13 at 9 a.m. the Sunland-Tujunga Branch Library and the local community will celebrate the life of the tree and give it a fond farewell.