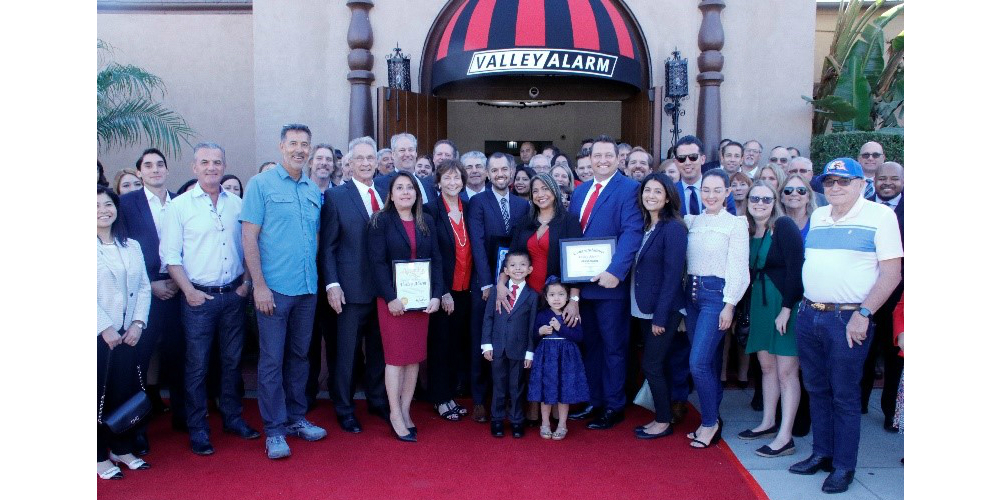 The long-time Los Angeles area security provider hosted an event attended by state and local dignitaries to mark the opening of its renovated headquarters.

Valley Alarm, a leading security provider in the Los Angeles region, recently opened its new headquarters here, located in the sprawling San Fernando Valley.
A ribbon-cutting ceremony on Oct. 3 was attended by State Assemblywoman Luz Rivas; San Fernando Mayor Joel Fajardo, San Fernando Chief of Police Anthony Vairo, the office of State Senator Hertzberg, City Council members, the San Fernando Chamber of Commerce, industry icons, and hundreds of friends and colleagues.
Following a catered reception, the assemblywoman, mayor and chief of police gave speeches commending Valley Alarm for renovating the venerable 1931 Elks Lodge building, which now blends historical and contemporary design.
The dignitaries also praised the company's commitment to the community. Valley Alarm CEO Robert Michel spoke of the company's commitment to the San Fernando community and to its own employees through a culture of service and personal and professional growth.
Valley Alarm's renovation of the historic building was a complete makeover that included a new roof, HVAC systems, electrical and plumbing renovation, advanced lighting, paint inside and out, refinishing of all natural historic wood, a new decorating scheme, and a change of use from banquet hall to office building.
A main theme of the renovation was the preservation of the beautiful, historic character of the building, while incorporating contemporary systems and design elements.