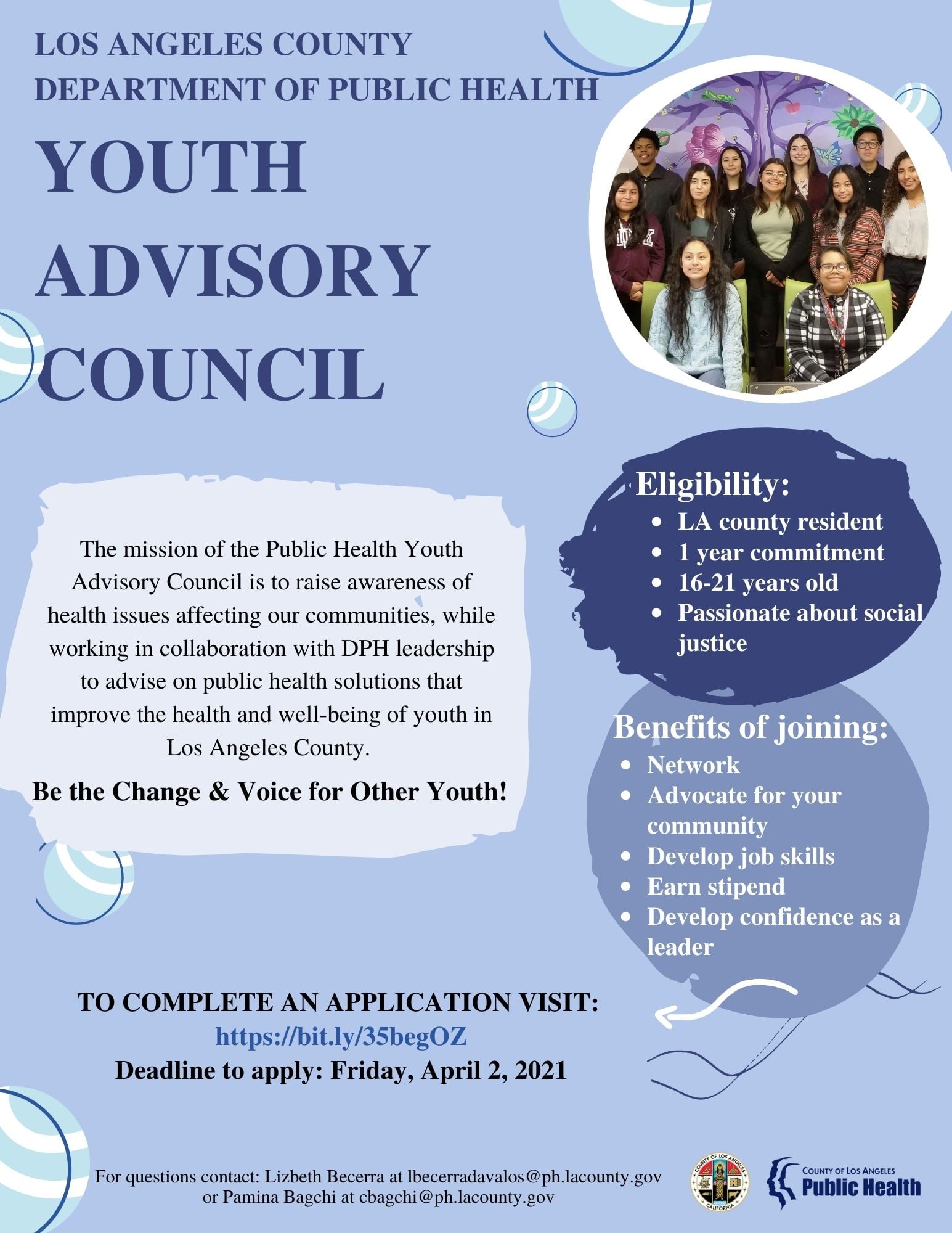 The Los Angeles County Department of Public Health is seeking dedicated, enthusiastic and motivated youth to join its 3rd cohort of the Youth Advisory Council. The DPH Youth Advisory Council will serve as an advisory board to identify, discuss, and inform DPH leadership on youth issues and programming. The mission of the DPH Youth Advisory Council is to raise awareness of health issues affecting our communities while working in collaboration with DPH leadership to advise on public health solutions that improve the health and well-being of youth in Los Angeles County.
As members of the DPH Youth Advisory Council, youth will:
Be part-time (hours may vary between 5-10 hours per week during the school year and 10-20 hours per week during the summer and/or winter breaks).
Earn $15.00 per activity (fee-for-service).
Be placed to work alongside public health professionals at one of our public health centers throughout Los Angeles County (*placement sites listed below).
Receive on-the-job training and experience.
Voice their opinion about issues affecting their community.
Meet with Department of Public Health leadership.
Participate in community projects.