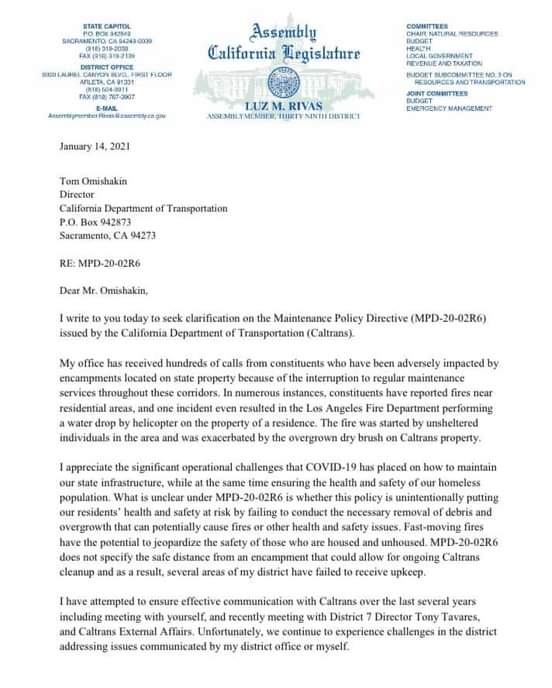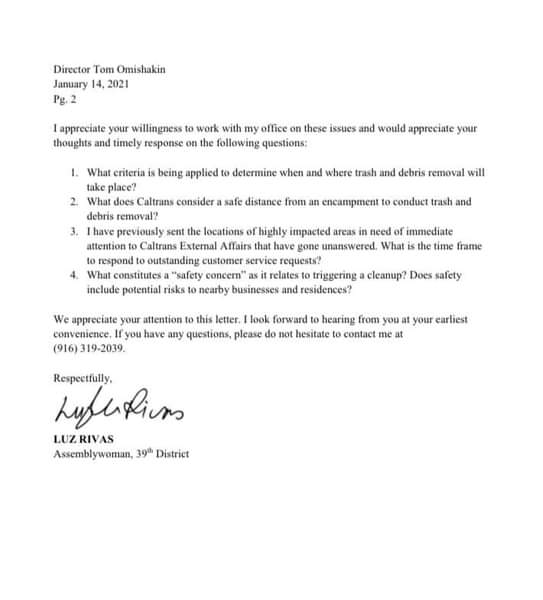 COVID-19 has created many operational challenges to properly clean up and service our state property such as freeways and underpasses. After several conversations and meetings between Caltrans District 7 and myself, I am excited to announce that Caltrans will be conducting clean-ups across #AD39 this weekend!
Caltrans will be conducting a Maintenance SWARM Operation on Saturday, February 6th at the following sites:
🚧Westbound 118 at San Fernando Rd off and on-ramps
🚧Mainline from San Fernando on-ramp through the 5 FWY
🚧Westbound 118 and 5 Fwy through Laurel Canyon
While this is a great start, there are other areas that are still in need of attention and we are continuing to collaborate to address these other areas of critical need.
If you're interested in volunteering to help clean up this weekend, please contact my office at (818) 504-3911.