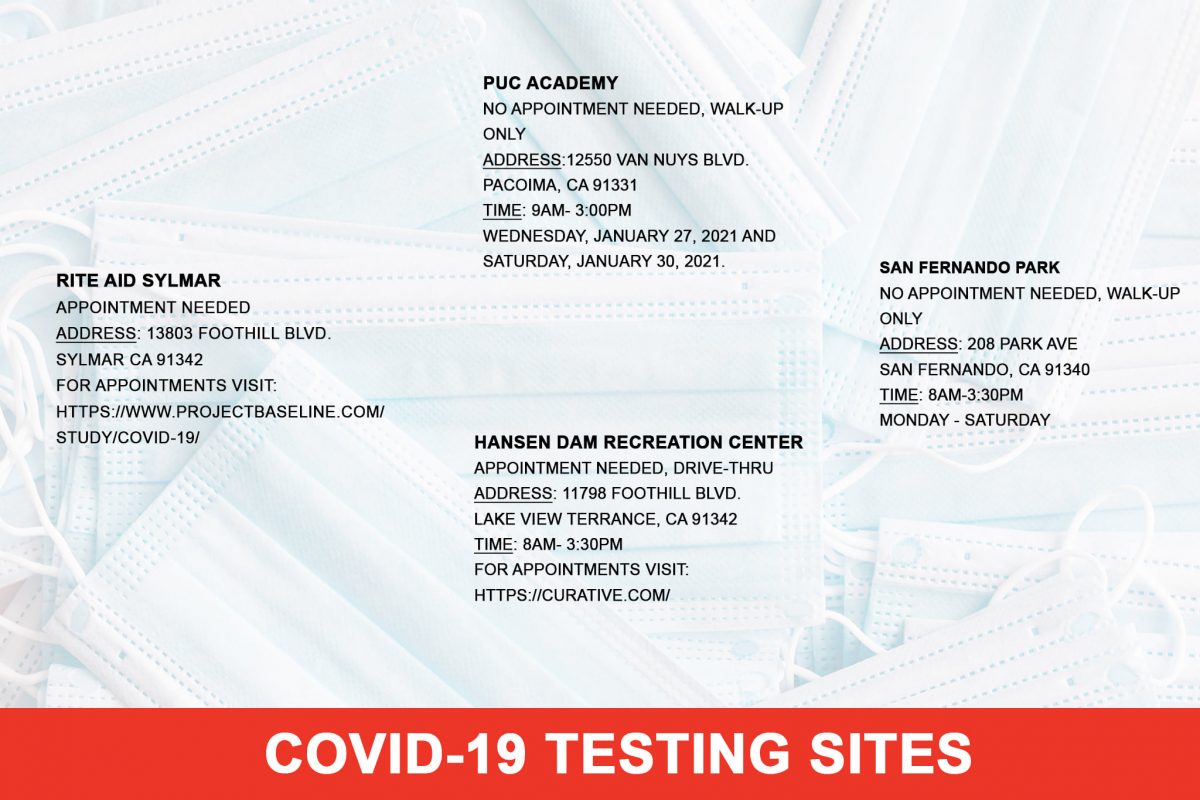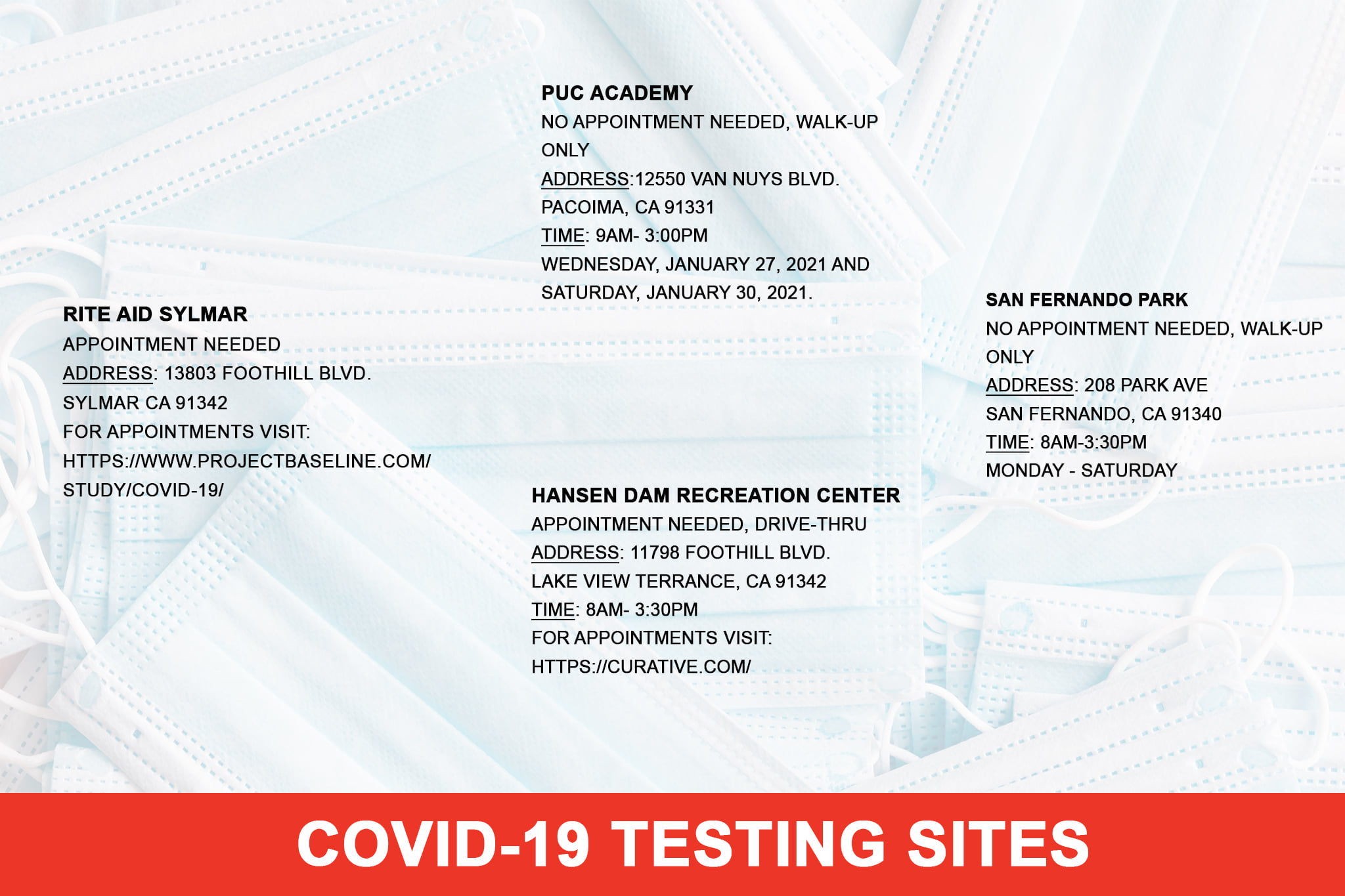 While we wait for vaccines to be more widely available, testing is still necessary to slow the spread of the virus. In an effort to address the high number of COVID-19 cases in my district, I secured another free mobile testing site in addition to our permanent sites.
PUC Inspire Charter Academy: 12550 Van Nuys Blvd. in Pacoima will be open 9 AM to 3 PM on Wednesday, January 27 and Saturday, January 30. No appointments needed and walk-up only. Upon arrival, you will be required to register to receive a reference number for testing.
We need to remain vigilant and with our collective efforts, we can help stop the spread and save lives. If you have been exposed or are experiencing symptoms of COVID-19 sign up for free testing at one of the testing locations above. Please be sure to bring your insurance information. If you don't have insurance, bring your Driver's License or another form of identification. There is no cost to patients for any test, whether or not you have insurance.
For more information, please visit: https://curative.com/