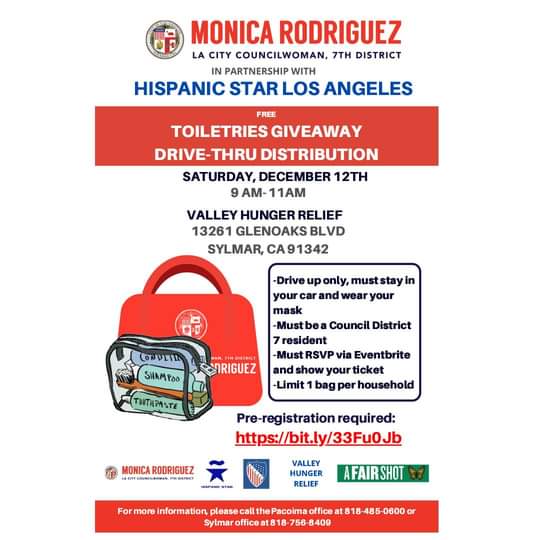 In partnership with The Hispanic Star, we will host the second toiletries giveaway in Sylmar for families in our district. Families of the 7th Council District have been disproportionately affected by the pandemic, from higher positive COVID cases to employment loss.
It's important that we come together as a community to address the need of those most affected by the COVID-19 pandemic. For many families and individuals financially strained by job loss, small gestures such as receiving dish soap, hair conditioner, and shampoo can make a tremendous impact on keeping them healthy.
General Information:
-Must be a resident of the 7th Council District
-Must RSVP via Eventbrite and show ticket upon pick up
-Limit 1 per household
-Drive-up only event, must stay in your car and wear your mask
-Register now to receive a toiletries
For more information please contact my Sylmar District Office at (818)756-8409.