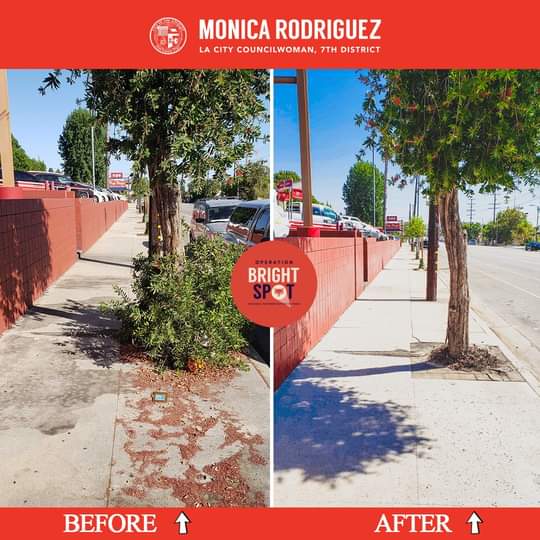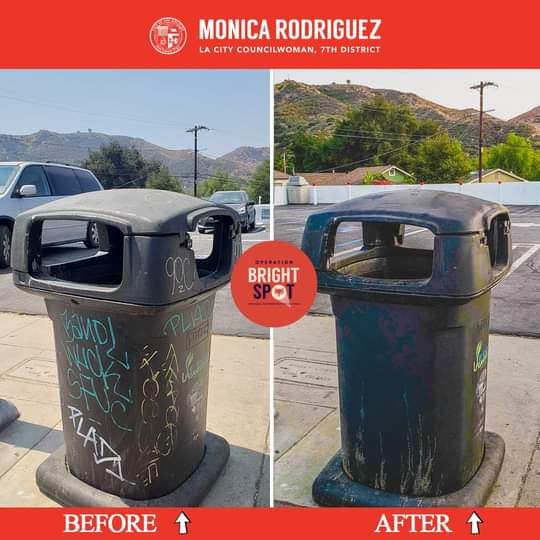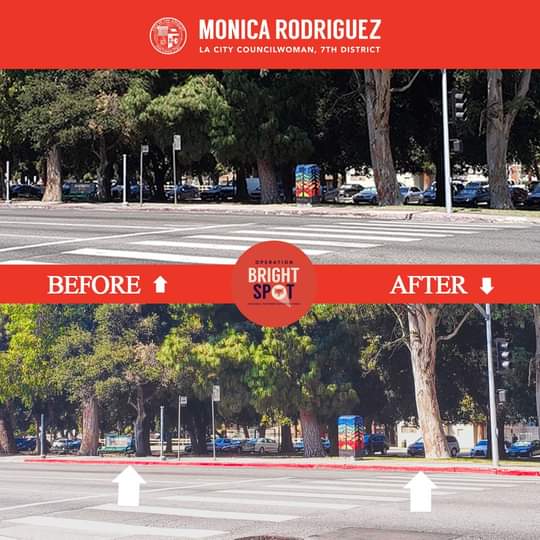 I'm pleased to share that my Operation Bright SPOT, a targeted neighborhood cleanup program of our major commercial corridors in the district, has spent the past couple of months focusing on Foothill Blvd. throughout Sunland-Tujunga and Commerce Avenue in Tujunga.
My team completed work this past month on the final section of Foothill Boulevard in Tujunga, between Mt. Gleason and Lowell Avenue. We repainted faded red curbs, removed weeds and cleaned tree wells, cleaned up litter and graffiti, power washed the sidewalks, and swept a street that doesn't have regularly scheduled and posted street sweeping.
To help us maintain these cleaner conditions, please download the MyLA311 app and report any issues you see along these segments, whether it be graffiti, dumping, potholes, or other issues.
If you have any questions regarding city services, COVID-19 resources, or other issues, please contact my Sunland-Tujunga District Office (818) 352-3287.