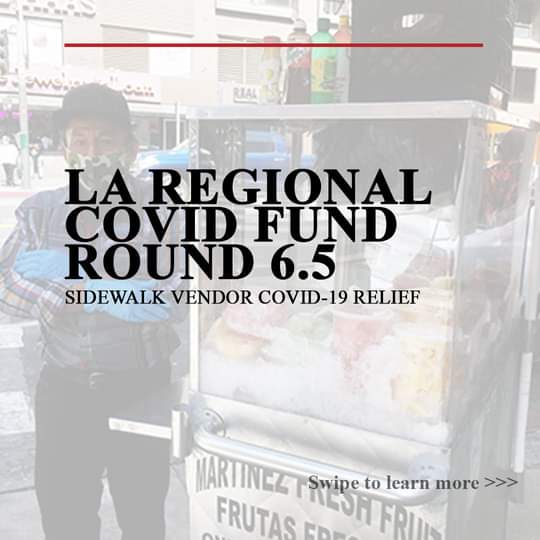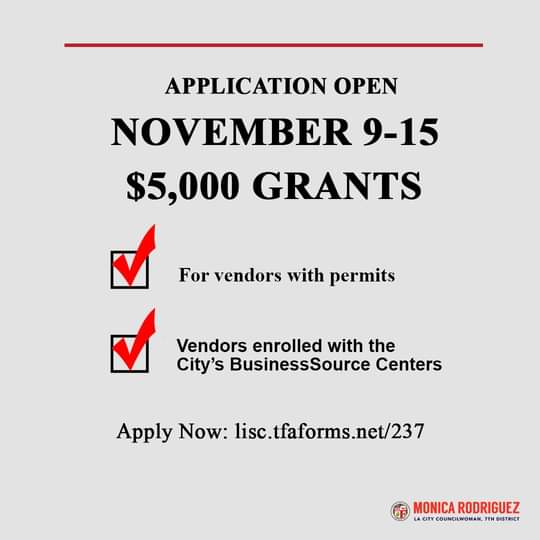 COVID-19 Relief grant is now available to eligible #streetvendors. Moving towards economic recovery for everyone, small #business and micro-entrepreneurs are facing steeper challenges in financial what they need to reopen safely.
It is important our collective economic recovery strategy include resources to assist sidewalk vendors in achieving compliance.
The application is now open! Eligible vendors must have either a vending permit or be enrolled in the City's Business Source Center program.
Apply now: lisc.tfaforms.net/237
For more information, please call my Pacoima Office at (818)485-0600 or Sylmar Office at (818)756-8409.
Economic & Workforce Development Department