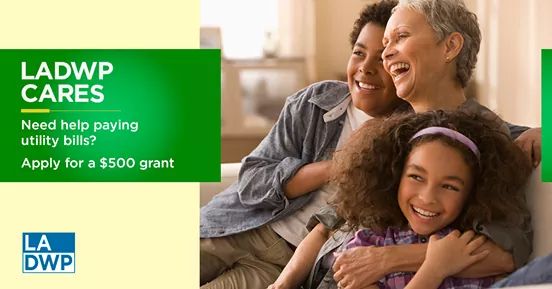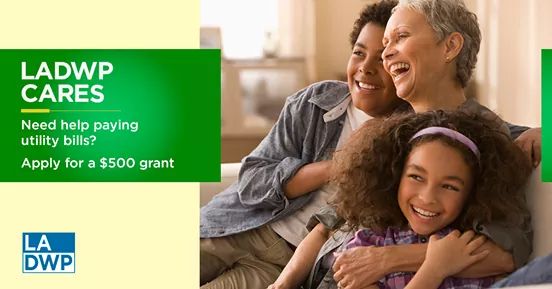 Need help paying the bills?
The Los Angeles Department of Water & Power CARES Grant Assistance Program offers income-eligible customers to apply for a $500 grant to hep pay non-government utility bills to LA City residents affected by COVID-19.
We must do everything we can to give our community the support they need and ensure that families don't fall through the cracks during this challenging time. This grant assistance program will provide greeted relief to working families.
Applications are being accepted now through November 15, 2020. Apply today!
For more information, please visit ladwp.com/UtilityCARES.
____________________________
¿Tiene bajos ingresos o fue afectado por Covid-19?
El Programa de Asistencia de Subvenciones LADWP CARES ofrece a los clientes con ingresos elegibles solicitar una subvención de $500 para pagar facturas de servicios públicos no gubernamentales a los residentes de la ciudad de Los Ángeles afectados por COVID-19.
Debemos hacer todo lo posible para brindarle a nuestra comunidad el apoyo que necesitan y asegurarnos de que las familias no se queden en el olvido durante este momento difícil. Este programa de asistencia con subvenciones brindará un alivio a las familias trabajadoras.
Se aceptan solicitudes desde ahora hasta el 15 de Noviembre de 2020. ¡Aplica hoy! Para obtener más información, visite ladwp.com/UtilityCARES.