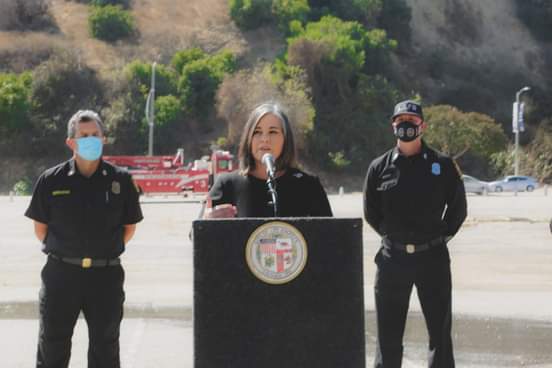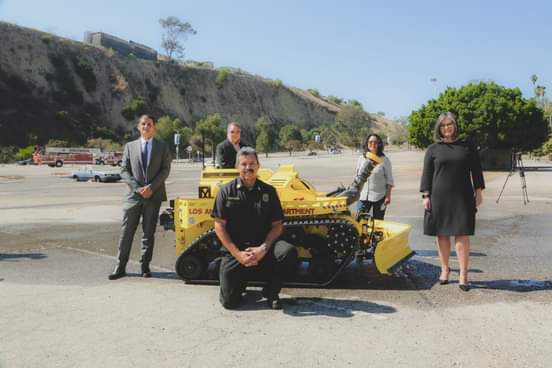 I'm proud to join the Los Angeles Fire Department in unveiling the latest tool to help us combat fires and protect the women and men on the frontlines.
The Thermite RS3 will be used for various large-scale emergency scenarios that are too dangerous to put firefighters in harm's away.
This new technology is remarkable — we've come a long way in innovation since the time my father served in the LAFD in 1975.
This resource that will help our city remain at the forefront in fire safety and fire deployment. Thank you to the LA Fire Department Foundation for the donation of the RS3.