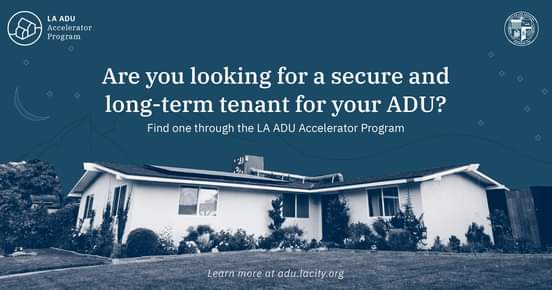 🏡 Attention homeowners:
If you're a homeowner with a vacant accessory dwelling unit (ADU)—also known as an efficiency, "granny flat" or backyard home—and are looking for a qualified tenant, read on.
The LA ADU Accelerator Program is a one-stop-shop for homeowners interested in renting their ADUs. This program pairs older adults with homeowners offering their ADUs as ADUs as affordable, long-term rentals.
In exchange, homeowners receive benefits such as qualified tenant referrals, tenant case management, and stable rental payments.
🌐 Visit adu.lacity.org to apply now.