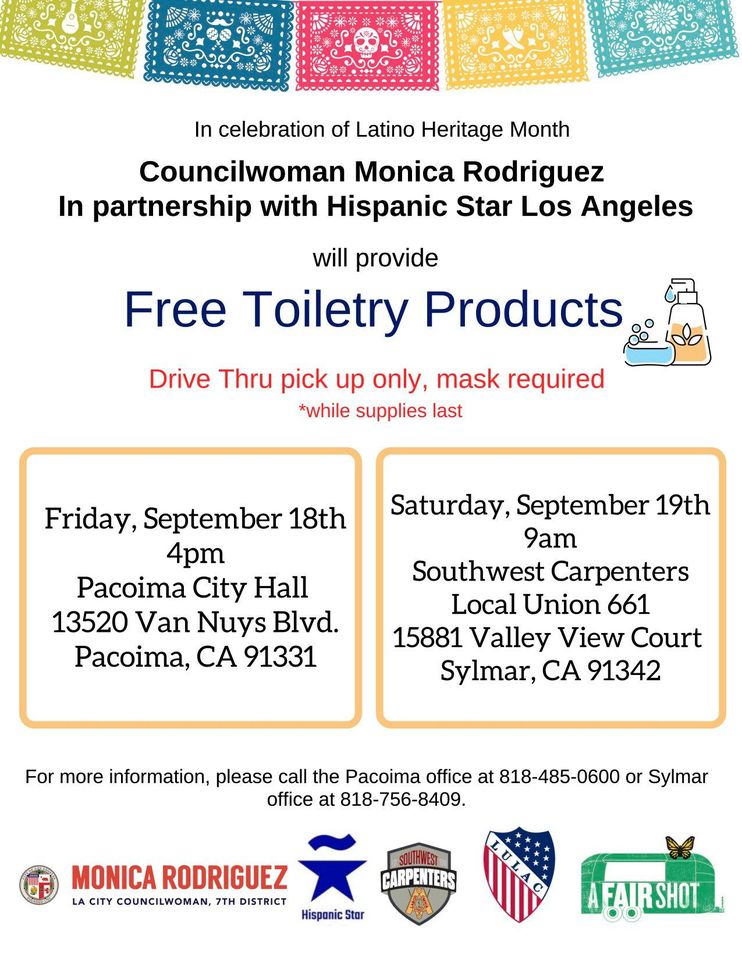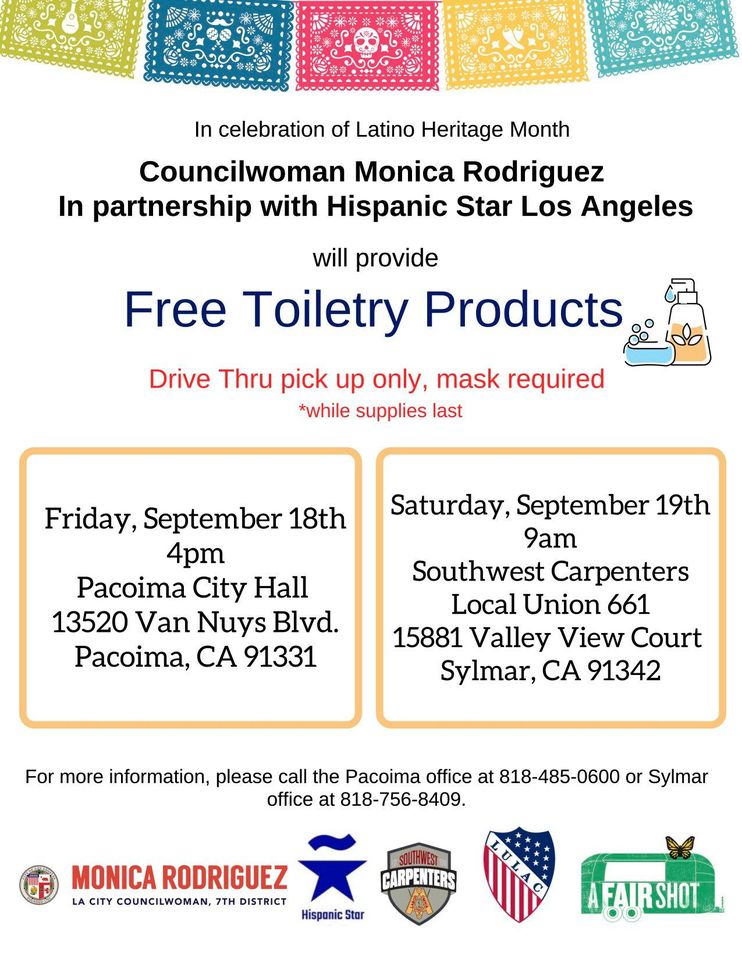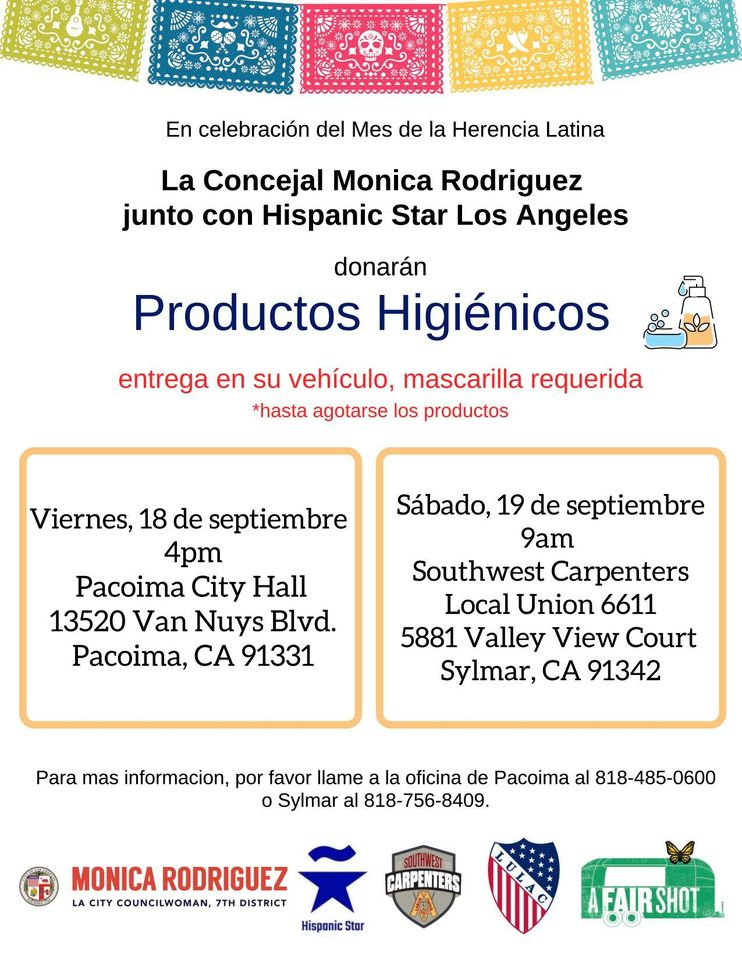 During Latino Heritage Month, I'm proud to partner with The Hispanic Star, a nationwide movement to provide relief to Latinos impacted by COVID-19. This week, our LA-based team is giving away free toiletries to all families in need.
✅ Event details
Friday, September 18 at 4 PM
Pacoima City Hall
13520 Van Nuys Blvd.
Pacoima, CA 91331
Saturday, September 19 at 9 AM
Southwest Carpenters
Local Union 661
15881 Valley View Court
Sylmar, CA 91342
✅ General information
• No income requirement or appointment is necessary.
• Supplies will be given on a first come, first serve basis.
• Assure all members of your family are wearing a face covering.
• Practice social distancing during the event.
✅ For more information
• Call my office in Pacoima City Hall at (818) 485-0600