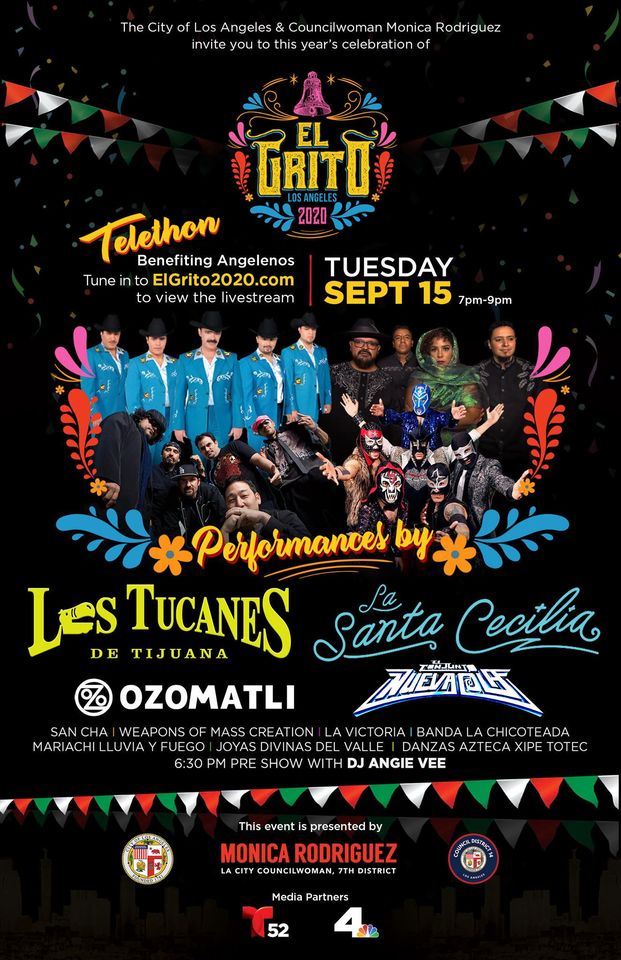 The ¡El Grito! 2020 telethon fundraiser airs tomorrow! Join us as we come together in celebration of Mexico's Independence Day and the September Independence Days of Chile, Costa Rica, El Salvador, Guatemala, Honduras, and Nicaragua.
This free, public televised concert will help raise funds for Angelenos most impacted by the COVID-19 pandemic. During the show, we will highlight our vibrant Latino community and showcase the immense contributions Latinos have made to the City.
Featured Performances by: Los Tucanes De Tijuana, La Santa Cecilia, ECNO – El Conjunto Nueva Ola, La Victoria, Weapons of Mass Creation, San Cha, @djangievee1, and much more!
#ElGritoLA2020