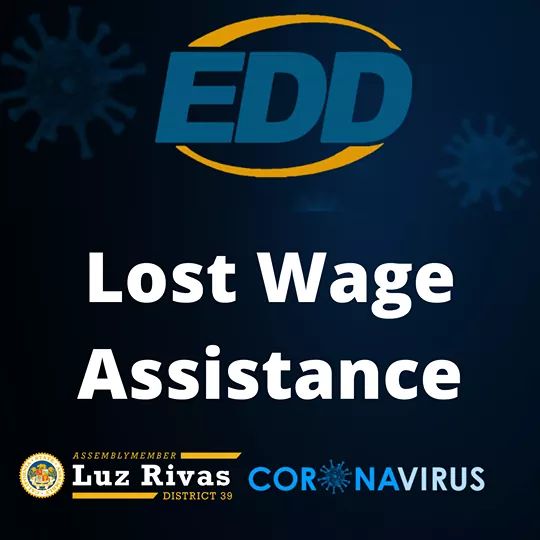 #ICYMI – Last week, I announced that California is participating in the #LostWageAssistance program. The supplemental payment of $300 per week will be available for a limited period of time, a minimum of three weeks, for claimants who are:
1. currently eligible to receive at least $100 per week in benefits, and
2. who have provided a self-certification that they are unemployed or partially unemployed due to disruptions caused by COVID-19.
State of California Employment Development Department has begun processing Lost Wage Assistance payments.
For more details on this program, feel free to visit the link below or contact my office at 818-504-3911 for assistance.
EDD Newsroom:
https://www.edd.ca.gov/About_EDD/pdf/news-20-42.pdf
EDD COVID-19 Updates:
https://edd.ca.gov/about_edd/coronavirus-2019.htm