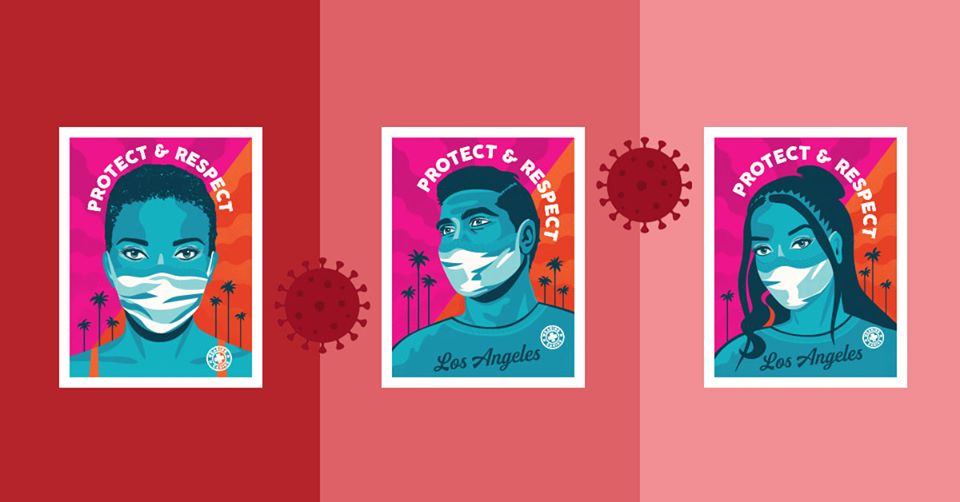 Although they can be uncomfortable in the summer heat, wearing a cloth face covering is not only safe but also will make strides in ending this pandemic according to health experts at the CDC. 😷
Reminding your friends, family, neighbors, and customers to wear a mask can get a little uncomfortable. For this reason, the City of L.A. teamed up with Studio Number One to develop these posters for you to put up in your home or your shop window. They are free to use — all you need is a printer.
Download your poster at — Coronvarius.LACity.org/MaskArt
If you'd like to produce your own artwork and share it with the City of L.A., you can connect with Mayor Garcetti's team at garcetti.reply@lacity.org.