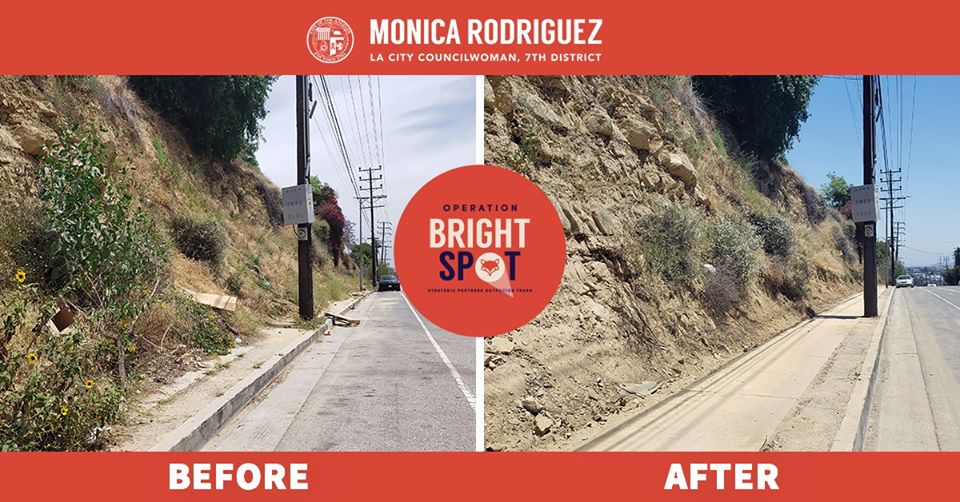 Operation Bright S.P.O.T ("Strategic Partners Outfoxing Trash") isn't just about beautification — it's about increasing public safety. In this photo, cleanup crews cleared the fallen dirt and debris that was blocking the sidewalk and forcing pedestrians to walk on the road.
Our team is finishing up clean up efforts in Pacoima this week and will shift to Sunland-Tujunga next week. Cleanup efforts in this large area will be taking place for 2 months (mid-July to mid-September).
If you live in the Foothills and have a particular corridor in mind that may benefit from Operation Bright S.P.O.T, please contact us.
– Fill out this form: https://bit.ly/3ew8f12
– Pacoima City Hall: (818) 485-0600
– Sylmar District Office: (818) 756-8409