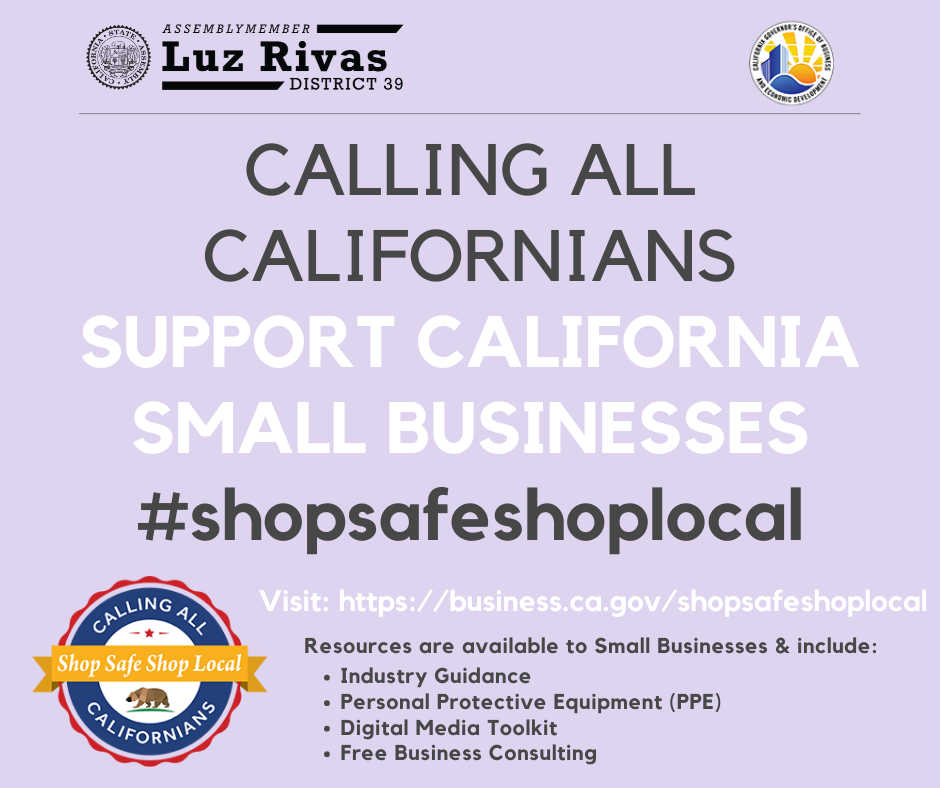 Small businesses are the backbone of our State's economy and we need to do everything we can to support our small business owners and their employees. The State has partnered with industry-leading companies to launch (https://business.ca.gov/shopsafeshoplocal/) a website that connects California's small business owners to critical tools and resources. These resources will help California's entrepreneurs adapt to new consumer and market demands and create safer shopping experiences by improving those small businesses' online presence.
This website includes links to:
•Free consulting, in 31 different languages, from California's network of small business centers.
•Resources and offers from our partners to help businesses operate safely and build a digital footprint.
•Latest state industry guidance and county variances.
•Personal protective equipment (PPE) through SafelyMakingCA.org, California's new PPE marketplace.
•A free digital media toolkit for small businesses and partners.
If you are a small business owner, I encourage you to check out these free resources that are available to you.