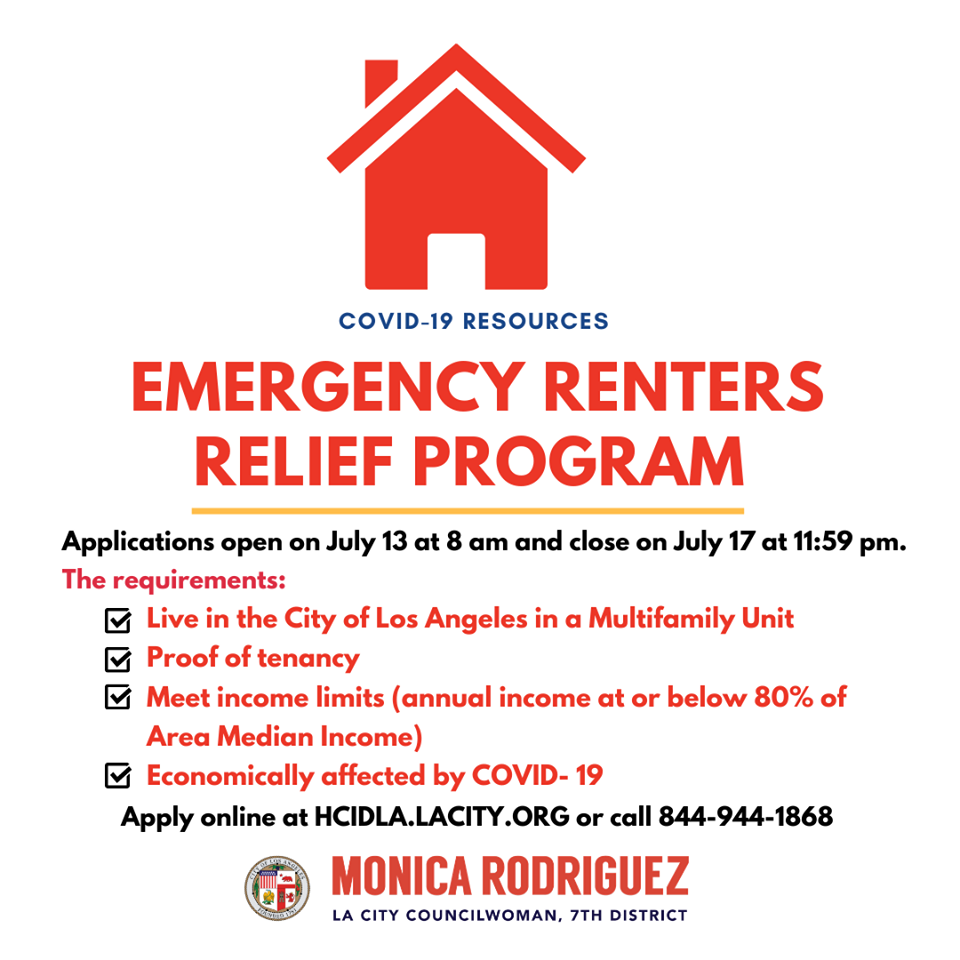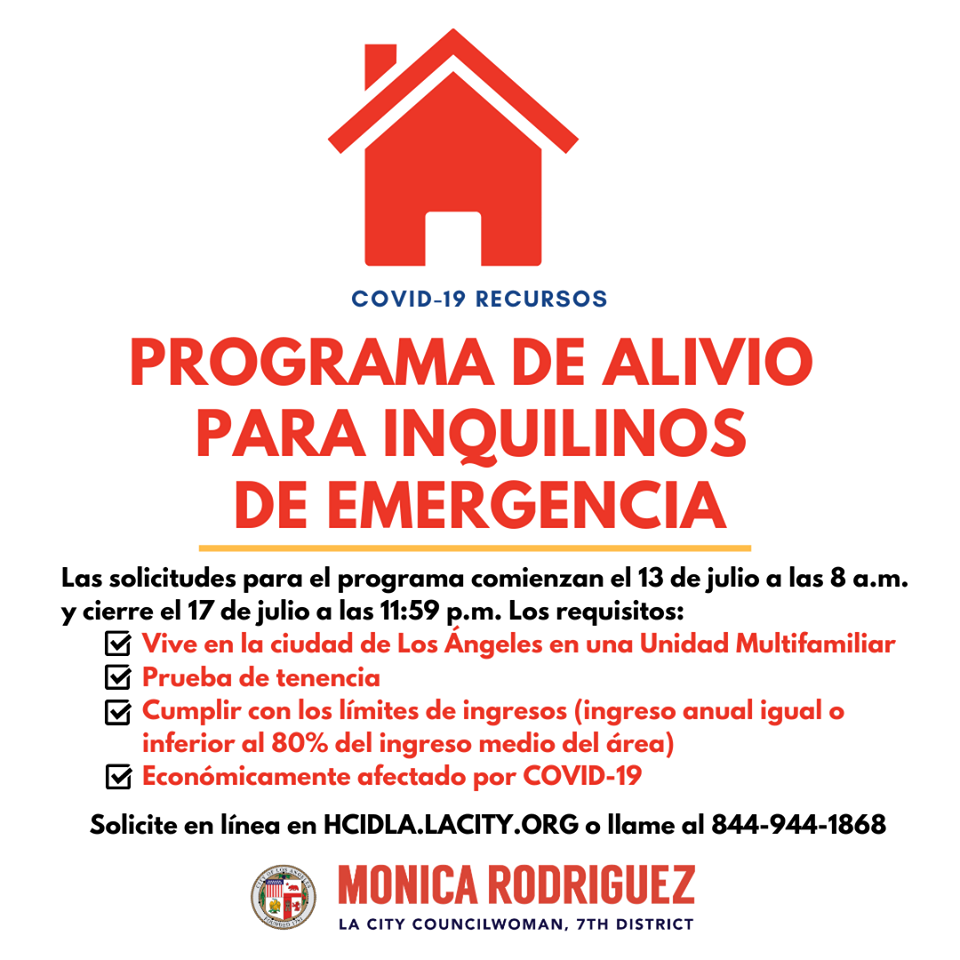 You may be eligible for rent relief under the City's new Emergency Renters Assistance Program. The temporary subsidy will provide a grant of up to $1,000 per month to cover the monthly lease rent (based on the rent paid as of March 1, 2020), with a maximum of $2,000 per household. The application process opens next Monday, July 13 at 8 am.
Here's how to apply:
✅ The application process will be open for five days, starting at 8 am. on July 13, and closing at 11:59 pm on July 17.
✅ Apply online at: Los Angeles Housing + Community Investment Department's website https://hcidla.lacity.org
✅ Or, apply over the phone by calling 844-325-1398.
More information here –> https://hcidla.lacity.org
_______________________________________________________________________________________________
Usted puede ser elegible para el alivio del alquiler bajo el nuevo Programa de Asistencia de Inquilinos de Emergencia de la Ciudad. El subsidio temporal proporcionará una subvención de hasta $ 1.000 por mes para cubrir el alquiler mensual de arrendamiento (basado en el alquiler pagado el 1 de marzo, 2020), con un máximo de $ 2,000 por hogar. Las solicitudes se abrirán el próximo lunes 13 de julio a las 8 a.m.
Aquí se explica cómo aplicar:
✅ El proceso de solicitud para el Programa de ayuda para inquilinos de emergencia estará abierto durante cinco días, comenzando a las 8 a.m. del 13 de julio y cerrando a las 11:59 p.m. el 17 de julio.
✅ Aplicar en línea en: https://hcidla.lacity.org o llame al 844-325-1398