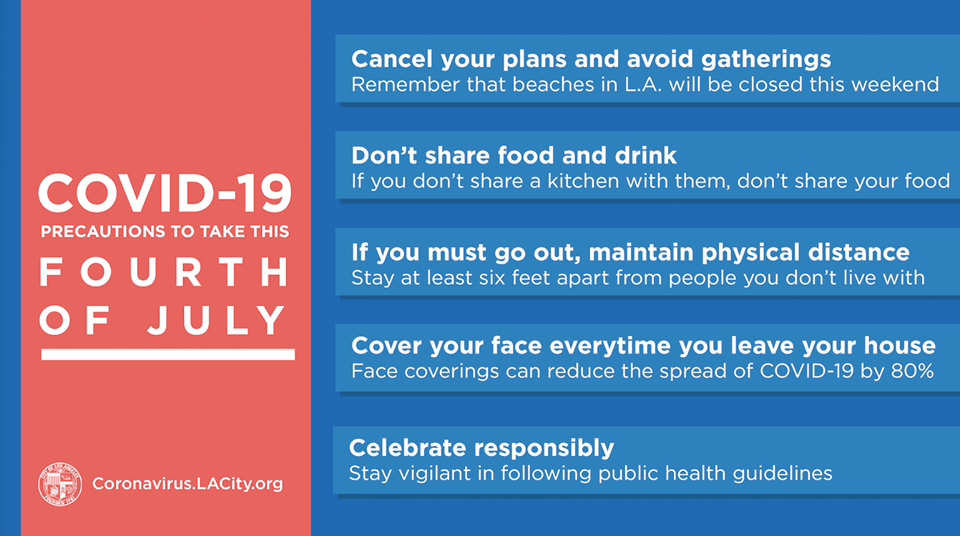 It may be tempting to attend a large gathering this 4th of July weekend; however, the risk of infections remains extremely high. To date, there have been over 100,000 positive cases and more than 3,000 deaths in Los Angeles County related to COVID-19.
If you must go out, maintain physical distance and stay at least six feet apart from people you don't live with. Cover your face every time you leave your home to reduce the spread of COVID-19.
NEW ORDERS: In the wake of these rising numbers, Governor Newsom has ordered all bars closed. In addition, beaches, piers, and beach bike paths in the City and County of L.A. will be closed from Friday, July 3 to Monday, July 6.
For more information visit https://corona-virus.la