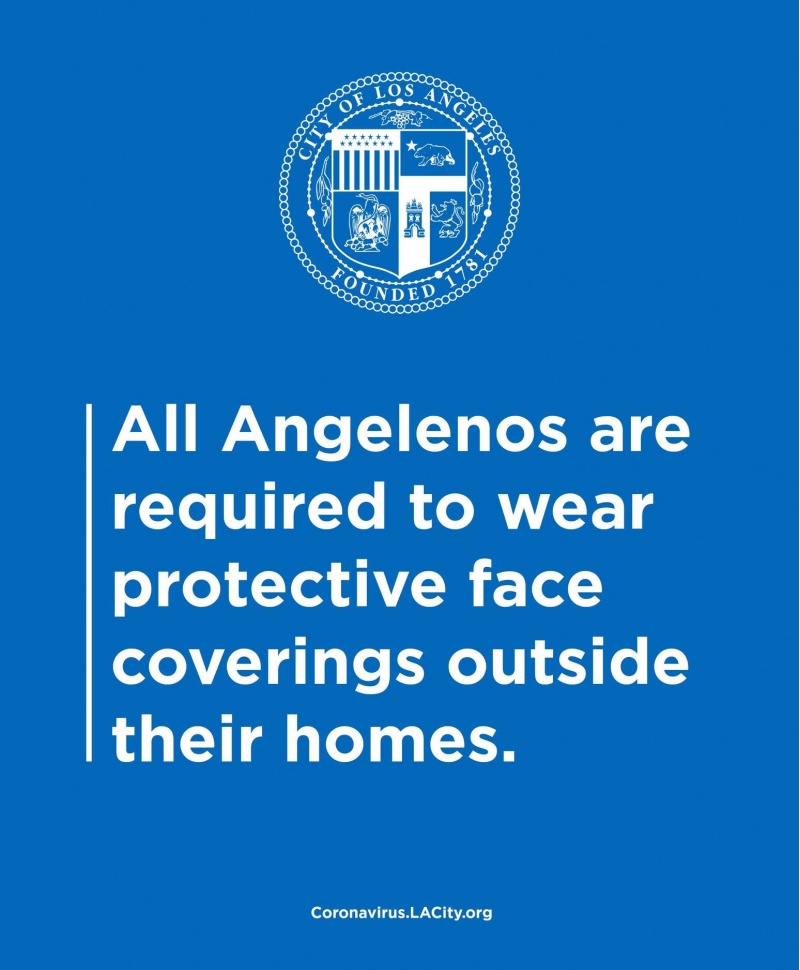 Testing Site: The NEW site to make an appointment to get COVID-19 testing at the Hansen Dam Rec Center is https://la.curativeinc.com/welcome
Find all testing sites near you HERE.
Public Housing Testing Site at San Fernando Gardens in Pacoima: Mayor announced today, a new effort to deploy mobile COVID-19 testing units to all 15 public housing locations in the City of Los Angeles –– delivering free, on-site testing for COVID-19 to nearly 25,000 residents. Over the next two months, alongside our partners, the City will deploy mobile COVID-19 testing units to each HACLA site, offering free tests to anyone who lives there, with or without symptoms. Many residents lack access to reliable transportation options to get them to nearby testing sites while being among the highest risk for contracting COVID-19 or dying from the illness. With the City's new program, testing will come directly to many local families in need of immediate support.
LAX & COVID-19: The Mayor joined Los Angeles World Airports leadership to launch the Terminal Wellness Project deploying thermal camera technology that can help identify travelers with elevated body temperature –– the latest measure in the city's continuing response to the COVID-19 health crisis. Starting June 23, thermal cameras will be deployed at two locations inside the Tom Bradley International Terminal –– at the main entrance on the departures level and inside the terminal near select international arrivals –– with both arriving and departing passengers screened. The cameras are designed to rapidly identify people with body temperatures of 100.4 degrees or more, which is the current guideline for detecting a fever set by the CDC.
If a voluntary participant is identified as having an elevated body temperature, a medical professional near the camera operator will approach the identified person and request a secondary screening using a handheld, non-contact thermometer. Departing guests who are identified as having an elevated body temperature will be advised that they should not travel.