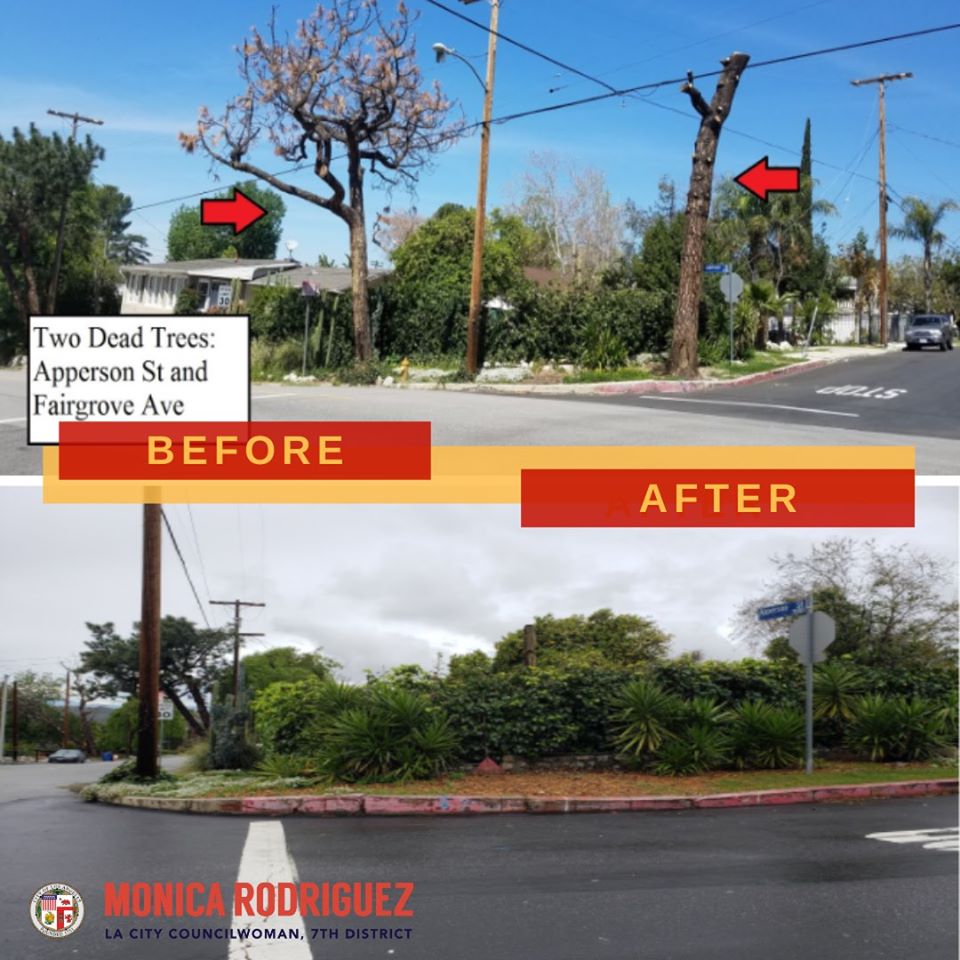 A constituent in Tujunga called regarding dead trees at Fairgrove Avenue and Apperson Street, which pose a hazard due to its positioning under an electrical line. I'm pleased to report that the dead trees and stumps have been removed.
Working in partnership with the City's Urban Forestry Division, we removed over 214 dead trees and stumps in the 7th Council district this year alone.
You too can help us report overgrown vegetation or fallen/dead trees by calling 3-1-1, downloading the MyLA311 app, or contacting my office at 818-485-0600.