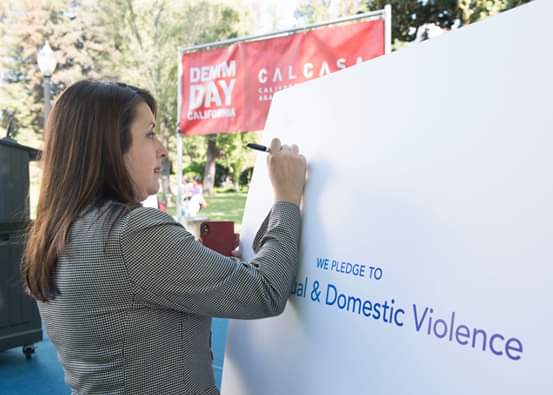 Today is #DenimDay. I have taken the pledge to support survivors and raise awareness of sexual and domestic violence. This campaign started following the Italian Supreme Court overturning a rape conviction because they felt that since the victim was wearing tight jeans, that meant she must have helped the person who raped her remove her jeans which means it was consensual.
If you are a victim or know someone who is a victim, please know that you are not alone and there are resources available. For a list of resources in the Los Angeles area, you can visit: http://nodvla.org/what-is-domestic-violence/rape-sexual-assault/
You can also contact my office at (818) 504-3911.
Additional Resources:
The National Domestic Violence Hotline: 1-800-799-7233
RAINN: 800-656-HOPE (4673)
WEAVE: 916-920-2952