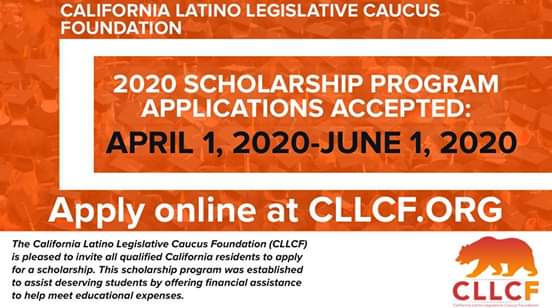 Looking for help with college? The CA Latino Legislative Caucus Foundation's Scholarship Program begins taking applications from eligible students on April 1, 2020! The deadline for applications is June 1, 2020.
In order to be eligible for scholarship consideration students must meet the following requirements:
• Be a full-time student in good academic standing at an accredited college or university, OR
• Be a graduating high school senior with written proof of acceptance at an accredited institution of higher learning.
• Have a minimum grade point average (GPA) of 2.5.
• Submit a completed online application with all required supplementary documents by the application deadline.
This program was established to assist deserving students by offering financial assistance to meet educational expenses. All students selected to receive a scholarship will receive $5,000. For more info: www.cllcf.org #LatinoScholars