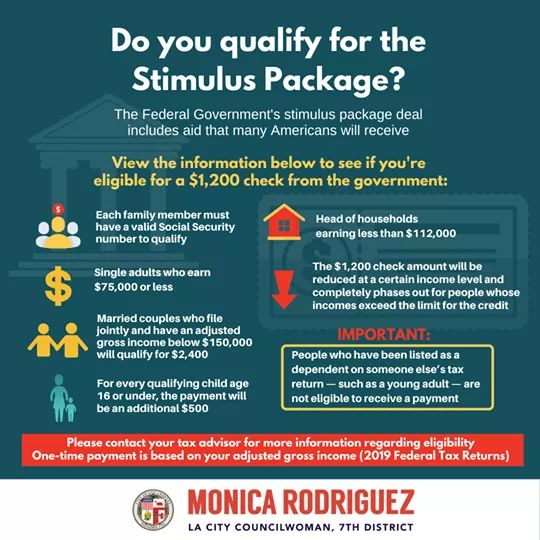 The White House and Senate leaders reached a deal on a $2 trillion stimulus package to provide relief to Americans impacted by COVID-19. Under this deal, many Americans will receive a check for $1,200 from the government in the coming weeks. To qualify for this full amount please see the information below:
Each family member must have a valid Social Security number to qualify
Single adults who earn $75,000 or less will qualify for $1,200
Married couples who file jointly and have an adjusted gross income below $150,000 will qualify for $2,400
Head of households earning less than $112,000 will qualify for $1,200
For every qualifying child age 16 or under, the payment will be an additional $500
The $1,200 check amount will be reduced at a certain income level and completely phases out for people whose incomes exceed the limit for the credit
* People who have been listed as a dependent on someone else's tax return — such as a young adult — are not eligible to receive a payment*
This one-time payment based on your adjusted gross income (2019 Federal Tax Returns). Please contact your tax advisor should you have any questions regarding your eligibility for the stimulus package.